In order to offer you the best service, Advisto uses cookies. By navigating on this website, you accept their use.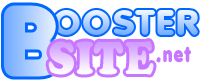 Sites directory: 45 Active websites
Profile of fragkogiannis - Athens - 30 years old
Age :

30 years old (11/01/1993)

Inscription date :

11/30/2020 07:05:28




Website from fragkogiannis
Position
Points

Day : 1

st

Month : 2

nd

Year : 1

st

Design > Filippos Fragkogiannis
5
Filippo s Fragkogiannis is a graphic designer, based in Athens.Having collaborated with acclaimed graphic and type designers, in 2019 he established his own practice. His projects center around visual identities, posters, and print collateral.
Boostersite gives a boost to the traffic of your star website - Copyright © 2023 Booster - All rights reserved.