Link toward BoosterSite
To create a link toward Boostersite :
If you have access to the HTML language: paste the HTML language which is on a grey background and put it on your website,
If you cannot put directly HTML language: put the image on your website manually either by copying the address, or after saving it the image with a right-click. Then create a link toward Boostersite.
Create a link in a website: it depends on the used platform! It is always explained in the help facility of your website'.
468x60

88x31

88x31

200x80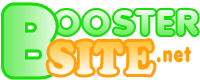 200x80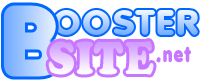 200x80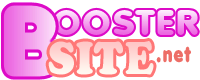 Boostersite gives a boost to the traffic of your star website - Copyright © 2023 Booster - All rights reserved.