In order to offer you the best service, Advisto uses cookies. By navigating on this website, you accept their use.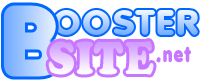 Sites directory: 42 Active websites
Profile of sparepartforklift - Surabaya - 33 years old
Age :

33 years old (29/03/1989)

Inscription date :

09/28/2018 09:37:36




Website from sparepartforklift
Position
Points

Day : 1

st

Month : 1

st

Year : 3

rd

Informatics > Spare Part Forklift
0
Kami Jual Murah Spare Part, Aki, Ban & Velg Forklift untuk Toyota, Komatsu, TCM, Caterpillar, Nissan, Mitsubishi, dll. Stok Lengkap, Harga Murah, Pelayanan dan Pengiriman Cepat.
Boostersite gives a boost to the traffic of your star website - Copyright © 2022 Booster - All rights reserved.