In order to offer you the best service, Advisto uses cookies. By navigating on this website, you accept their use.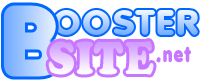 Sites directory: 41 Active websites
Profile of fix91services - Ahmedabad - 31 years old
Age :

31 years old (02/03/1991)

Inscription date :

03/21/2017 07:55:13




Website from fix91services
Position
Points

Day : 1

st

Month : 1

st

Year : 3

rd

Services > TV repair service in Ahme
0
Fix91.in is one of the best household service provider in Ahmedabad and Vadodara. we offer services like electrical, plumbing, Home appliance repairing, pest control, house cleaning, carpentry services for your homes, offices cleaning.
Boostersite gives a boost to the traffic of your star website - Copyright © 2022 Booster - All rights reserved.