In order to offer you the best service, Advisto uses cookies. By navigating on this website, you accept their use.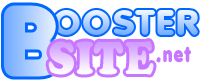 Sites directory: 41 Active websites
Profile of freepricecompare - London - 34 years old
Age :

34 years old (20/03/1989)

Inscription date :

12/08/2016 13:25:16




Website from freepricecompare
Position
Points

Day : 1

st

Month : 1

st

Year : 2

nd

Services > Price Comparison
0
FreePriceCompare suggest the best gas and electricity tariff and you can say goodbye to the pricey supplier by switching to the cheapest fixed price plan. Not only household energy, but we help you to compare broadband packages and phone plans.
Boostersite gives a boost to the traffic of your star website - Copyright © 2023 Booster - All rights reserved.